calligraphy 38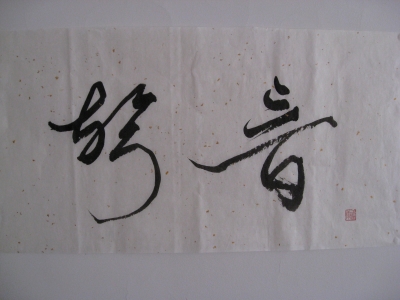 This is Ms. Ling yen Chien's favorite word "聲音" pronounced like shun in.
Its meaning is a voice.
She explained to me that it includes any kinds of voices such as a human voice or voices of nature.
She comes from Taiwan.
She is in her late teens.
You can see my work more below.
www.haruyasuyanagi.com
Copyright(c) 2011 Haruyasu Yanagi All rights reserved.