calligraphy 3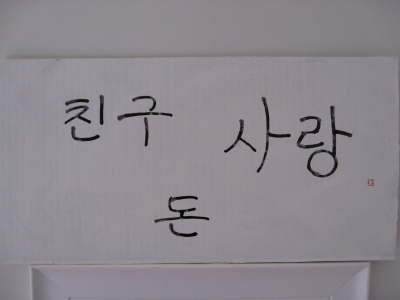 This words are Korean,which are pronounced chingu,ton and sarang.
Chingu means friends.
Ton means money.
Sarang means love.
These are Mr.Jonghee Kim's favorite words.
He said to me,"For successful life,it has to have friends,money and love."
He comes from South Korea and is 20's.
Copyright(c) 2010 Haruyasu Yanagi All rights reserved.