calligraphy 47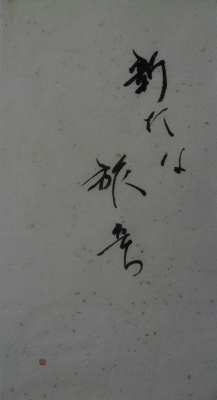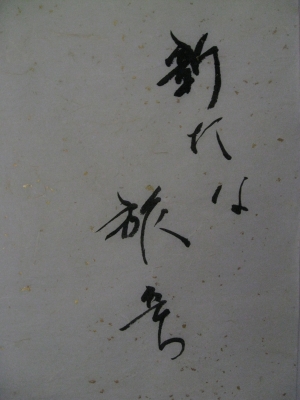 This word is Japanese, which is pronounced Aratana Tabidachi.
The meaning is "fresh start" or "starting over again".
This is Ms.Anne-Sophie's favorite word.
She wanted to know a word meaning a fresh start in Japanese for this project. So I told her a few choices so that she could choose.
She was a in-house lawyer.
She comes from France.
You can see my work more below.
www.haruyasuyanagi.com
Copyright(c) 2011 Haruyasu Yanagi All rights reserved.