Calligraphy 39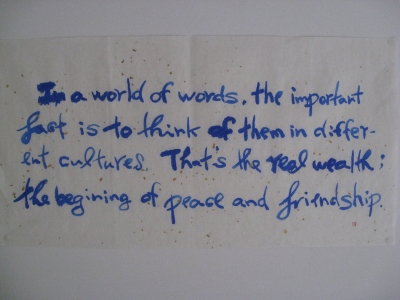 "In a world of words, the important fact is to think of them in different cultures. That's the real wealth; the beginning of peace and friendship."
This is Ms. Lia Andreasen's favorite words.
She made this sentences for the project thinking about our encounter.
She is Danish.
She is a student, a model and in her 20's.
You can see my work more below.
www.haruyasuyanagi.com
Copyright(c) 2011 Haruyasu Yanagi All rights reserved.