calligraphy 36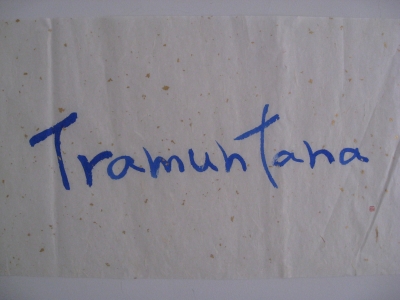 This , "Tramuntana", is Mr.Victor Parreno's favorite word.
It is a Catalan language.
He said to me, quote, "It's the name of a singular kind of wind in my country, the north wind".
He comes from Spain.
He is a photographer and is in his 20's.
You can see my work more below.
www.haruyasuyanagi.com
Copyright(c) 2011 Haruyasu Yanagi All rights reserved.