calligraphy 34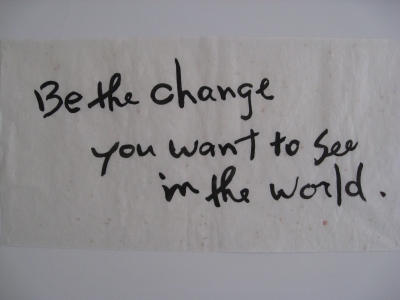 This , "Be the change you want to see in the world", is Mr. Ted Geary's favorite words.
He told me that this quote means that a person should model his or her behavior on the way you think it would improve the world. If you want a more fair world, treat others fairly. If you want a more just world, treat others more justly.
He is an American and lives in New York.
He is an admissions coordinator and is in his 20's.
You can see my work more below.
www.haruyasuyanagi.com
Copyright(c) 2011 Haruyasu Yanagi All rights reserved.