calligraphy 32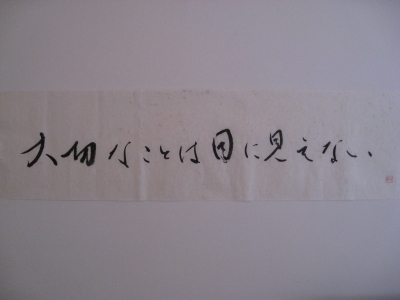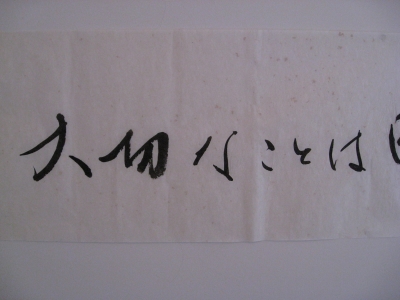 These words are Japanese, which are pronounced "taisetsunakoto wa menimienai".
The meaning is "What is essential is invisible to the eye".
This is Ms.Shoko Kawamura's one of the favorite words.
She is a student.
She comes from Japan and is in her 20's.
You can see my work more below.
www.haruyasuyanagi.com
Copyright(c) 2011 Haruyasu Yanagi All rights reserved.