prayer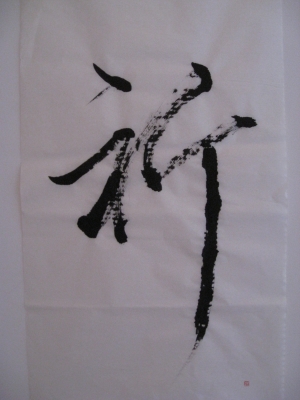 There have been huge earthquakes and tsunamis in Japan on Mar 11th 2011.
Thousands people have died and injured. They are still under difficulties.
This word "INORI" means prayer in Japanese.
I can't help praying for the people in the disaster.
You can see my work more below.
www.haruyasuyanagi.com
Copyright(c) 2011 Haruyasu Yanagi All rights reserved.