calligraphy 30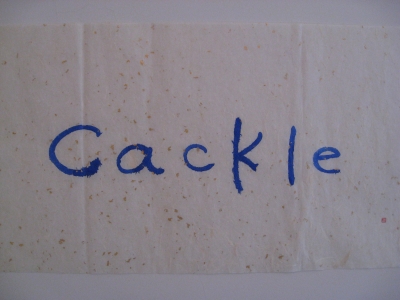 This , "cackle", is Ms.Lola Belle's one of favorite words.
I think her smile makes students happy and she encourages them to enjoy studying.
She is a teacher.
She lives in New York and is in her 30's.
You can see my work more below.
www.haruyasuyanagi.com
Copyright(c) 2011 Haruyasu Yanagi All rights reserved.