calligraphy 29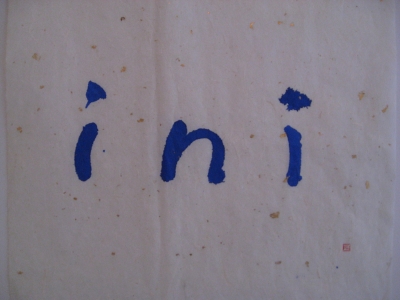 This , "ini", is Ms. Inhee Chung's favorite word.
It is her nickname given by her mother.
I think it is wonderful to cherish something from a mother.
Moreover,I imagine they have had a beautiful relationship.
She is a university student.
She comes from South korea and is in her 20's.
You can see my work more below.
www.haruyasuyanagi.com
Copyright(c) 2011 Haruyasu Yanagi All rights reserved.