calligraphy 27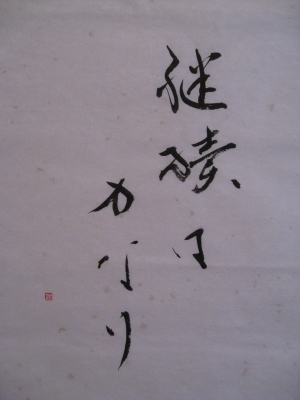 These words are Japanese, which are pronounced keizoku wa chikara nari.
The meaning is "Endurance makes you stronger".
These are Mr.Takahiko Saeki's favorite words.
He is a student.
He comes from Japan and is in his 20's.
You can see my work more below.
www.haruyasuyanagi.com
Copyright(c) 2011 Haruyasu Yanagi All rights reserved.