calligraphy my favorite 3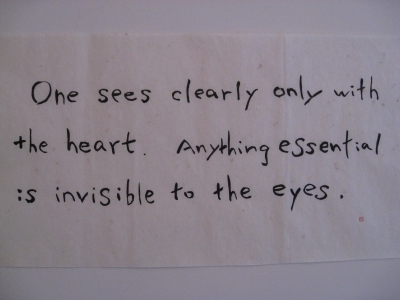 This, One sees clearly only with the heart. Anything essential is invisible to the eyes.,is one of my favorite words.
This is from "The Little Prince" written by Antoine de Saint-Exupery.
You can see my work more below.
www.haruyasuyanagi.com
Copyright(c) 2011 Haruyasu Yanagi All rights reserved.