calligraphy 16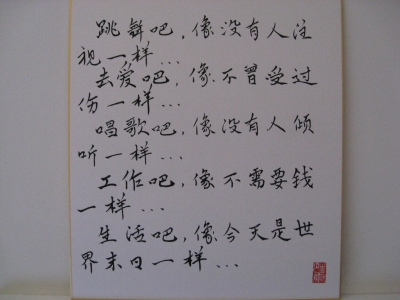 These words are Chinese.
The words mean
Dance as though no one is watching you,
Love as though you have never been hurt before,
Sing as though no one can hear you,
Work as though you don't need the money,
Live as though today is your last day.
These are Ms.Zhu Dan Lilia's favorite words.
She comes from China and is a News Anchor.