calligraphy 8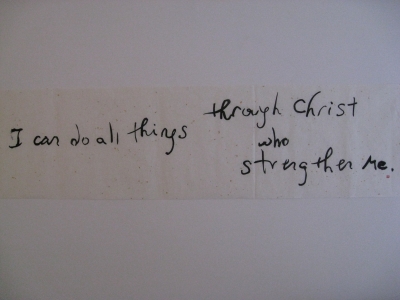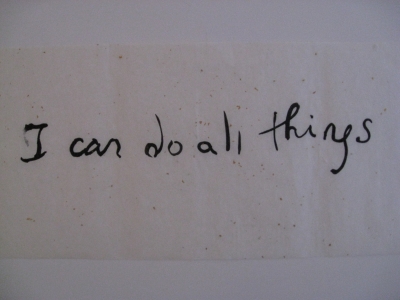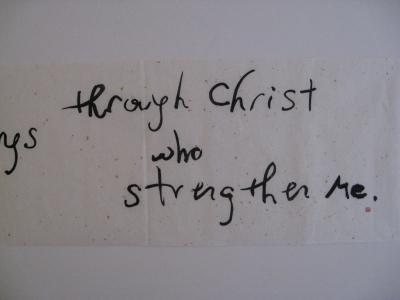 This is Ms. Elizabeth Lambacker's favorite word ; "I can do all things through Christ who strengthens me.".
She said to me that she had been helped a lot by this saying especially in hard time .
So , this word is precious to her.
She lives in New York.
She is Professional ESL Teacher , American and in her 40's.
Copyright(c) 2010 Haruyasu Yanagi All rights reserved.